South Coast Tour: A trip to nature- lover's paradise
3 minute read03 Apr 2019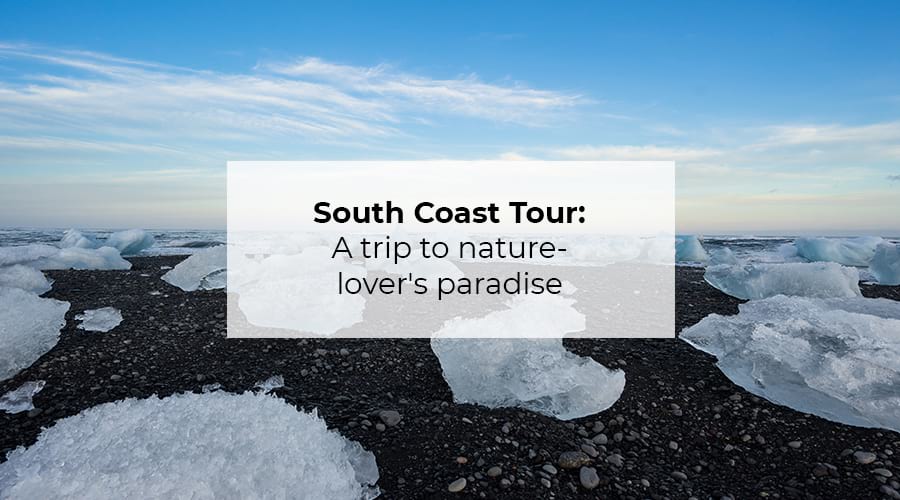 The South Coast is believed to have the most inspiring landscapes in the whole of Iceland. As you progress along the South Coast from Reykjavik towards the Glacier Lagoon, the landscapes keep transforming into unique, panoramic vistas you've never seen before. Especially for nature lovers, South Coast is an absolute paradise but hey, it's the South Coast! There's always something for everyone. So, whatever type of traveller you are with varied preferences, this marvellous Coast of Iceland is sure to keep you hooked.
The variety that it offers to its visitors is uncanny. From the largest glaciers and majestic volcanoes to dramatic cliffs and mystic waterfalls, the South Coast is the perfect combination of all things gorgeous in Iceland. South Coast is an excellent start to exploring Iceland as a solo traveller. You can plan self-guided tours to navigate through this mesmerizing stretch of coastal terrain at your own pace, without any restrictions or schedule.
We've put together a mini itinerary, of sorts, for you to discover the beautiful views of Iceland's South Coast. Take a look:
#1 Selfoss: Begin your fantastic South Coast tour with Selfoss, the biggest town in South Iceland. It provides an outlook on the life of the locals, the quaint restaurants and cafes. There are many things in Selfoss to keep you occupied. You can take a short trip to see the Kerid Crater or stick around and admire the architecture of Selfosskirkja. There are also a few geothermal areas in the vicinity.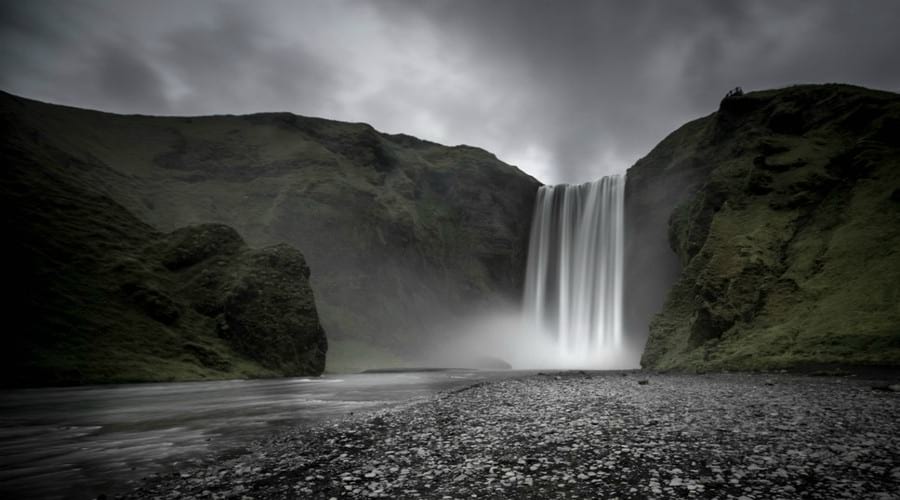 Selfoss
#2 Seljalandsfoss and Skógafoss waterfalls: After a jolly time at Selfoss, make your trip to the two mesmerizing waterfalls, perhaps the top highlights of the South Coast trip. Each of them has their own specialities and their gigantic appearance will leave you surprised. Your first stop will be at Seljalandsfoss, a massive waterfall that lets you walk behind it and witness the world from the other side of the waterfall. It creates a striking frame that will stay in your mind forever. Next, head to Skógafoss where you'll get to see a bunch of rainbows on a slightly sunny day. You can even take the steps next to it and climb up for a view from the top of the waterfall.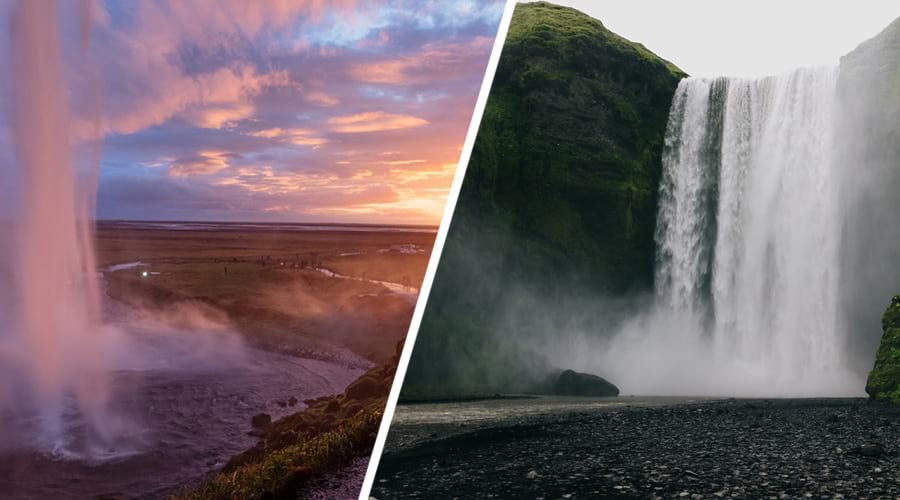 Seljalandsfoss
#3 Vik: Next in line is Vik. While Reykjavik gets all the love, Vik is a coastal village that does not get as much attention as it deserves. There are so many things you can do here. You can visit the Vík í Mýrdal Church, the popular Reynisfjara Black Sand Beach, Mýrdalsjökull Glacier and Sólheimajökull Glacier, to name a few. There are adventure activities as well.
Reynisfjara Black Sand Beach
#4 Skaftafell national park: If you want to explore a variety of gorgeous landscapes, all in one place, your next stop will delight you. The Skaftafell National Park holds a special place in the hearts of Icelanders as it houses active volcanoes, glaciers, glacier rivers, waterfalls and sandy plains. There is so much to see here and nature lovers find themselves returning to this haven. You can walk on glaciers, climb mountains, visit the farm community and check out Mt. Breidamerkurfjall.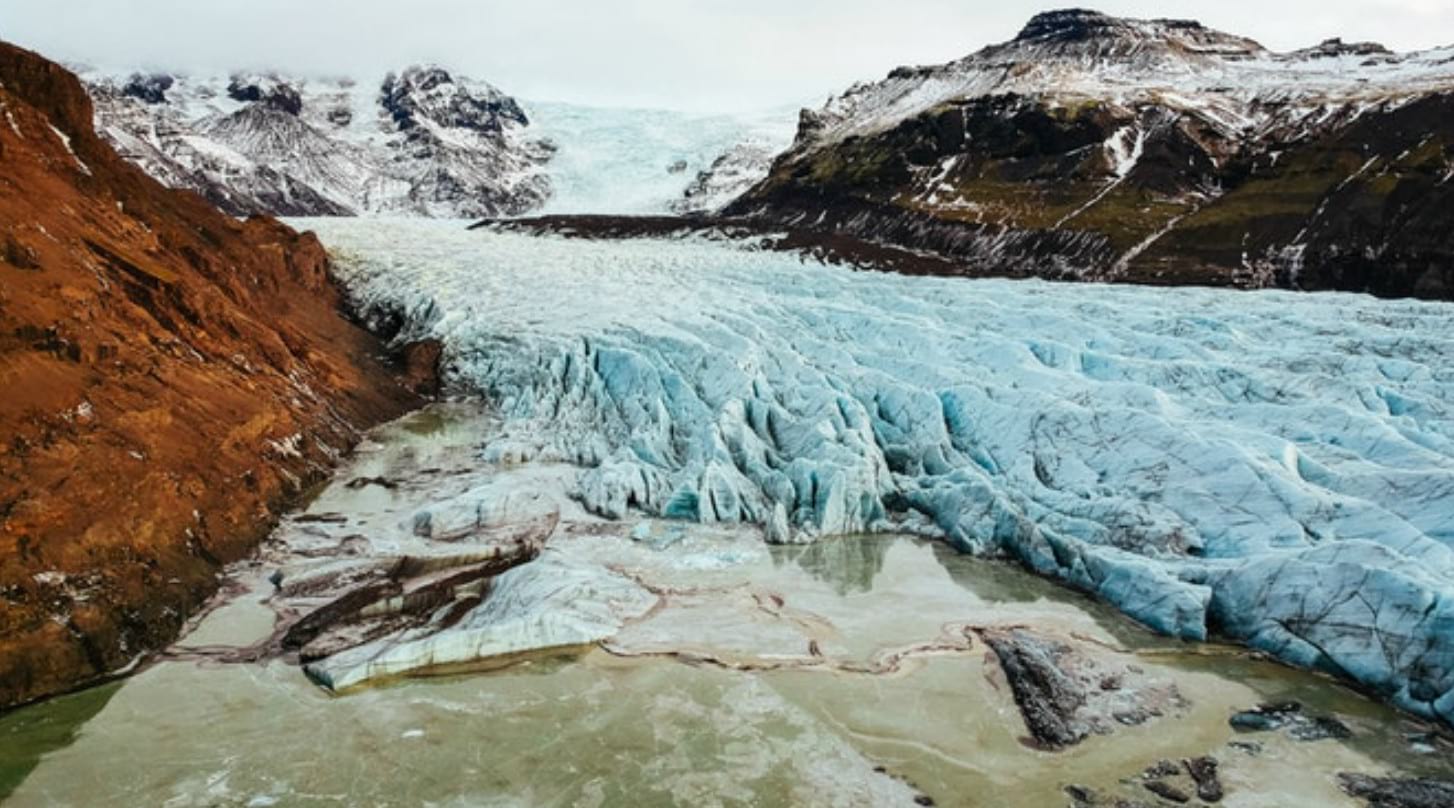 Skaftafell National Park
#5 Glacier Lagoon: Last stop on your South Coast tour has to be the Glacier Lagoon. Words fall short when we try to describe Jokulsarlon Glacier Lagoon. It is considered to be Iceland's, Crown Jewel. Its vastness will make you feel blessed to have witnessed such beauty. The sight of floating icebergs glistening in the blue waters will leave you awestruck. Not very far away, you can visit the diamond beach where the icebergs from the lagoon float towards the shore and settle on it, making the beach look studded with diamonds.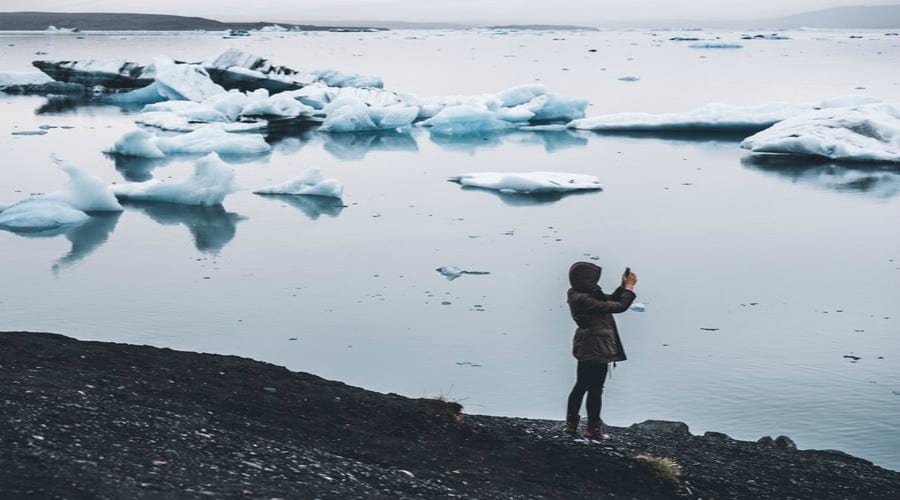 Jökulsárlón
How to reach the South Coast
There are a few ways by which you can explore the South Coast of Iceland. But, the easiest and safest option is using bus services that run along the South Coast route during the summer time. It gives you the liberty to plan your trip based on your preferences. It is arguably the best way to see this gorgeous coastline as well.
If you like to go solo or explore at your own rhythm and preferences, consider planning a self-guided tour and purchase a bus passport from Iceland by Bus' hop on and hop off bus service. The bus starts from Reykjavik and goes all the way to Glacier Lagoon. You can pick the locations you want to visit and explore them on your own. With the bus passport, you can hop on for a return trip to Reykjavik as well.
Best time to visit
The South Coast is at its full valeur in Summer. Hence, the best time to visit is between July and August. The weather is pleasant, the roads are clear and there is a lot of buzz around the place than during the winter months. You must have heard of out-of-the-world places around the world, but the South Coast of Iceland is simply divine! So, pull out your calendars and plan a trip to Iceland with an exclusive itinerary of the South Coast. Get a headstart and grab hold of our bus passports to navigate easily along this beautiful coast here.