Leverage the South Coast bus passport to witness Iceland at its best.
3 minute read12 Mar 2019
People travel from far and wide to unravel the secrets of Icelandic landscapes. Iceland offers them with sights that most travellers would have never seen in their lifetime. Some of the locations in this stunning Nordic country see a huge flock of eager and awestruck travellers every year visiting popular landscapes and off-beat hiking trails. One such location is the Iceland South Coast. Famous amongst the tourists as the 'must visit place of the country', the South Coast of Iceland lives up to its hype. With the most breathtaking views and a variety of landforms for the tourists to explore, it is easily one of the best parts of Iceland.
Housing some exquisite natural attractions such as the Seljalandsfoss waterfall and the Jökulsárlón Glacier Lagoon, you can set off on a self-guided Iceland South Coast tour. This gorgeous stretch, offering the most memorable vistas, is a great pick for those who wish to explore Iceland at a slow pace, really soaking in its beauty and experiencing its surroundings to the fullest.
Places to visit in the South Coast:
This immensely captivating shoreline stretches from the greater Reykjavík area in the west right up to the Jökulsárlón glacier lagoon in the east. Lined with an unprecedented array of natural wonders like cascading waterfalls, volcanoes, black sand beaches and glaciers, South Coast is one of the very popular sightseeing routes in Iceland. Here's a list of the must-visit places along the stunning South Coast.
#1 Hveragerði: At proximity of just 45 km to Reykjavik, Hveragerði is a little town surrounded by hot springs. Tourists come here to experience phenomenons of the geothermal power. It offers interesting hiking trails with the warm natural geothermal river that you can bathe in and relaxing thermal baths at the swimming pool "Laugaskarð".
#2 Skógafoss waterfall: If you adore rainbows, the Skógafoss waterfall should definitely be on your list. It is a gigantic waterfall that drops from a height of 60 metres. Legend has it that behind this mighty waterfall lies a treasure chest full of gold. It is believed that Þrasi Þórólfsson, the Viking Settler at Skógar hid this treasure chest centuries ago.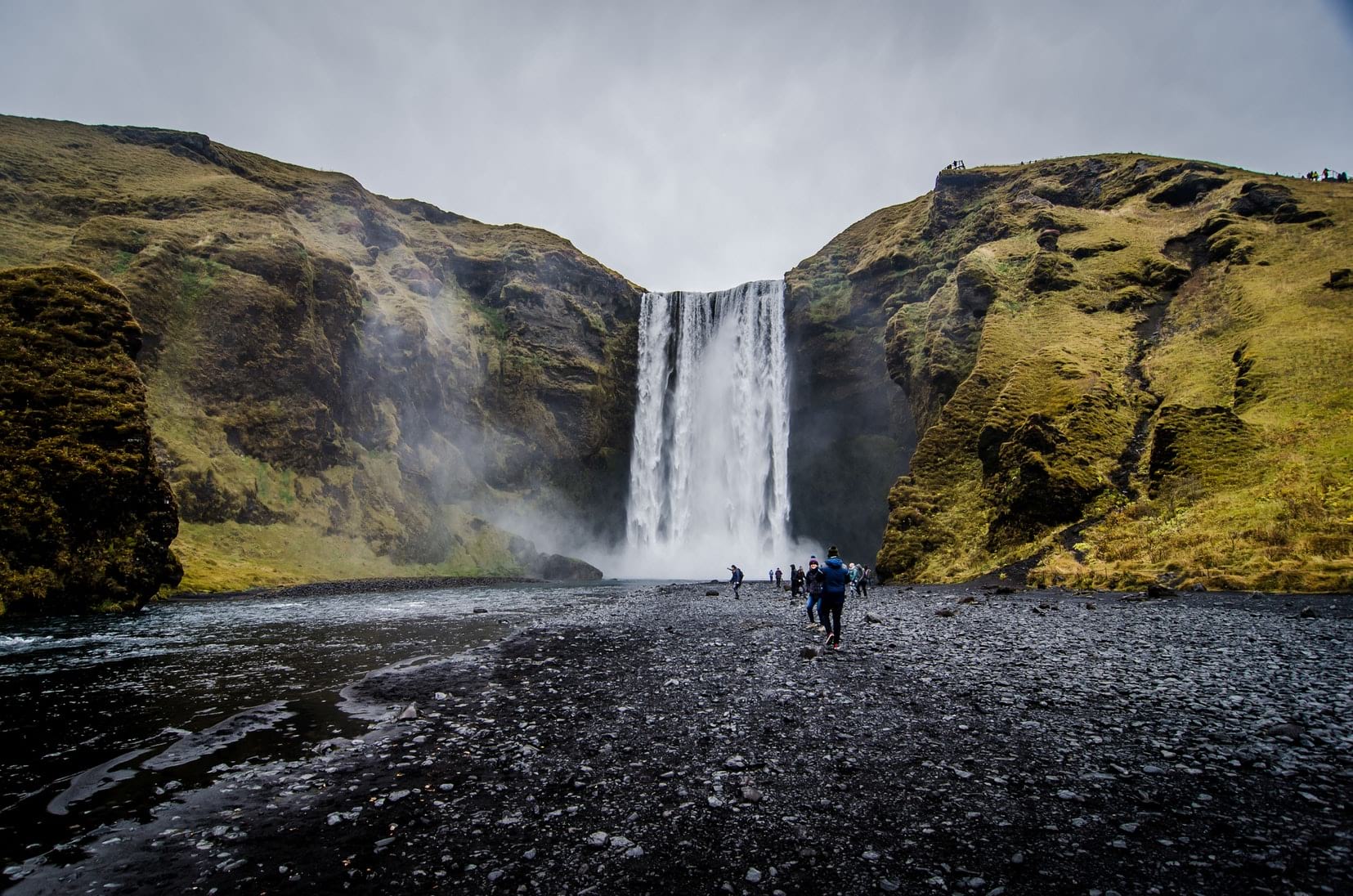 #3 Selfoss: You can't just explore the South Coast without popping into the town of Selfoss. Being the largest town in South Iceland, it sees a lively gamut of restaurants and cafes. If you're looking for a place to crash, you'll find excellent accommodation options in Selfoss.
#4 Seljalandsfoss waterfall: Seljalandsfoss is a majestic waterfall that drops from a height of 65 metres. What's fascinating about Seljalandsfoss is that it can be fully encircled and you can even walk behind it. Don't forget your raincoat during your visit!
#5 Hella: Hella is a delightful little village surrounded by some enchanting locations including the voluminous Hekla volcano. Within the village, you can find interesting activities such as horse riding, fishing and cave exploring.
#6 Vík: Facing the Atlantic Ocean, Vík is an alluring village that has its coastline lined by black volcanic sand beaches. It offers such extraordinary panoramic views that you will find yourself coming back to Vík. You can try adventure sports such as paragliding, visit the Vík í Mýrdal Church or talk a long walk at the Reynisfjara Black Sand Beach.
#6 Skaftafell national park: With two scenic glacier tongues: Svínafellsjökull and Falljökull glaciers, Iceland's most distinctive waterfall: Svartifoss and immense scope for hiking, the Skaftafell national park gives you innumerable reasons to visit it.
#7 Jökulsárlón glacier lagoon: The ultimate destination of the South Coast tour has to be the glacier lagoon. The sights you get here are stupendous with massive pieces of ice breaking from Breiðamerkurjökull, a glacier tongue of Vatnajökull. These broken icebergs float across the lagoon towards the sea only to be pushed back to the coast by the waves. They finally end up on the black volcanic sand beach, called the Diamond beach, due to the glittering icebergs on the black sand.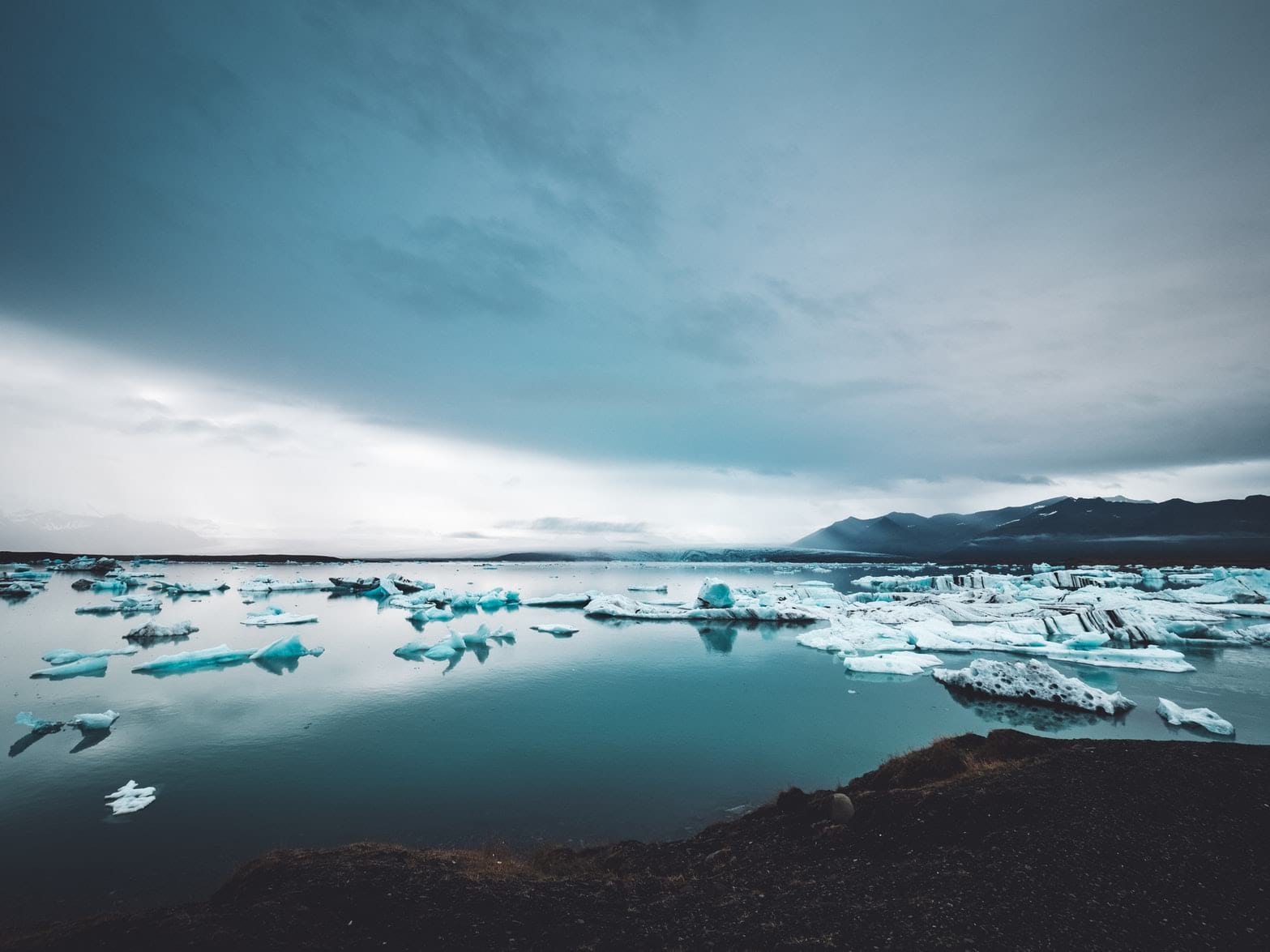 How IBB helps in exploring the South Coast
With Iceland by Bus, you can plan self-guided tours in the South Coast. All you have to do is buy a South Coast bus passport and you are good to go! This passport is valid for a round trip from Reykjavík to the Glacier lagoon and back to Reykjavík again. Along the way, we make many stops at some of the attractive locations including the Seljalandsfoss and Skógar waterfalls, Selfoss, Skaftafell national park and Kirkjubæjarklaustur. Hop on and off the bus as you wish, based on the places you want to visit.
Bus passports from Iceland by Bus give you the flexibility to explore Iceland on your terms, without having to stick to a schedule or accommodate the requests of other tourists. All you have to keep in mind is the operating time of our buses and bus passport validity from July 1st to August 31st. If you appreciate exploring the majestic South Coast by tailoring a plan as per your interests, these self-guided tours are a perfect choice for you!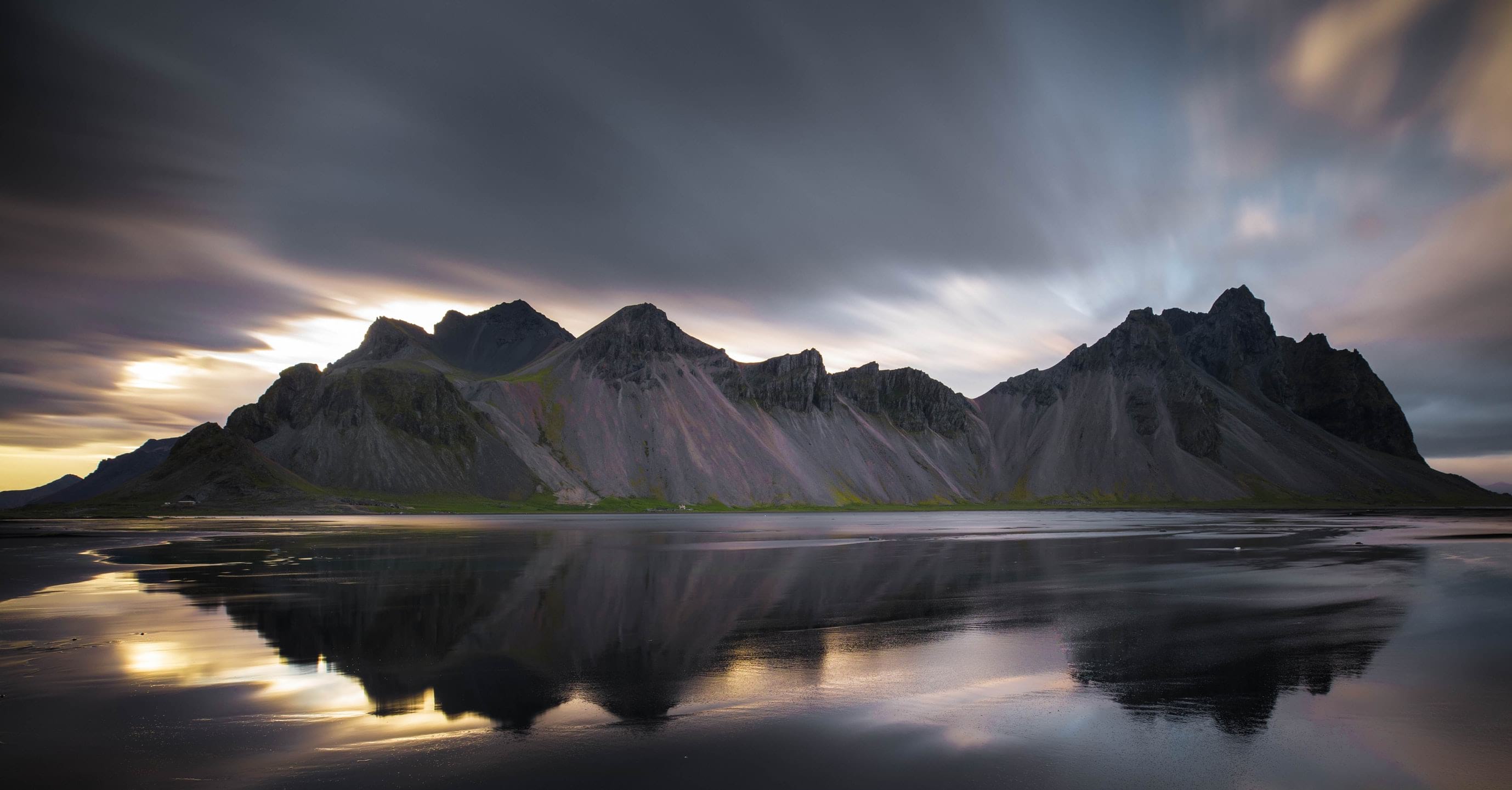 When to visit the South Coast?
The most ideal time to visit Iceland's South Coast is in the months of July and August when the weather is comfortable and less prone to change drastically. These months are also the safest to set off on an expedition to the scenic locations of the South Coast. In fact, the roads are relatively easy to traverse. So, what are you waiting for? Get our bus passport valid from July 1st to August 31st and explore the magnificent views of Iceland's South Coast, its waterfalls, its rivers, its beaches and of course the mighty mountains as you wish. Learn more about our South Coast bus route here.
Iceland By Bus
Iceland By Bus offers travelers a budget friendly way to explore Iceland on their own. Optional to buy bus passports or single tickets that allow travelers the freedom to explore Iceland at their own leisure.