Iceland Tour - Top 10 Things To Do in Summer
4 minute read21 May 2019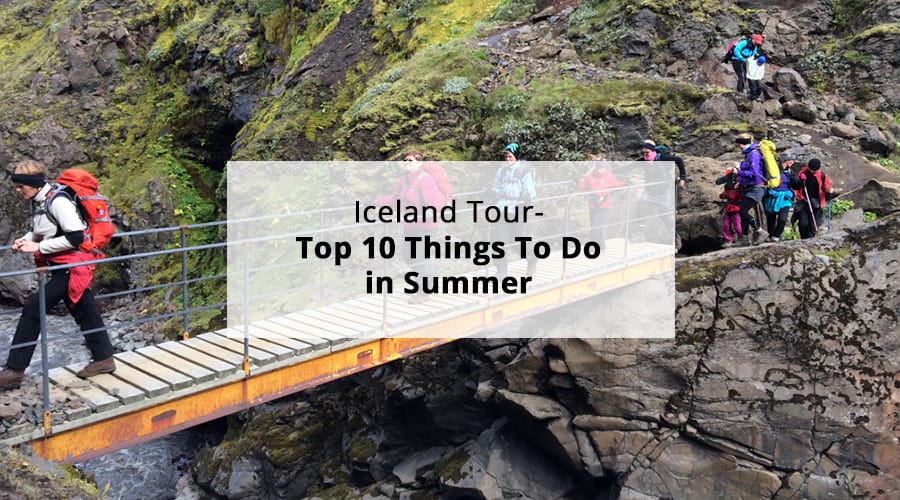 The charm of Iceland is really something else in Summer. The months of June, July and August are truly the best ones for those who hate the polar winters and extremely cold weather conditions. The average temperature remains around 11 degrees Celsius which is very much warmer than the temperatures that we witness in the winters. Iceland is known for many of its activities during the winter but there are many, many more that you can indulge in during the summer.
Icelanders love the Summer months. In fact, we celebrate 'The First Day of Summer'. It goes without saying that in Summer, Iceland is packed with this stunning energy because of the long days and short nights. The roads are all open, as are the trails. Almost all parts of the tourist attractions are accessible. You will find the flora bloom and the fauna creeps out to get a nice soak under the sun, with horses dotting the idyllic fields and sheep grazing gorgeously green meadows. Life is good in Summer in Iceland, especially if you are those outdoorsy, adventurous kind of traveller.
We've compiled an interesting list of top ten things you can do in Iceland during the Summer months:
Explore the highlands: The Icelandic highlands are a dream. For avid hikers out there, this is what paradise looks like. Choose from a variety of hiking trails such as Landmannalaugar, Fimmvörðuháls and Thorsmork, among many others to experience the dramatic theatrical show that mother nature has put up for you.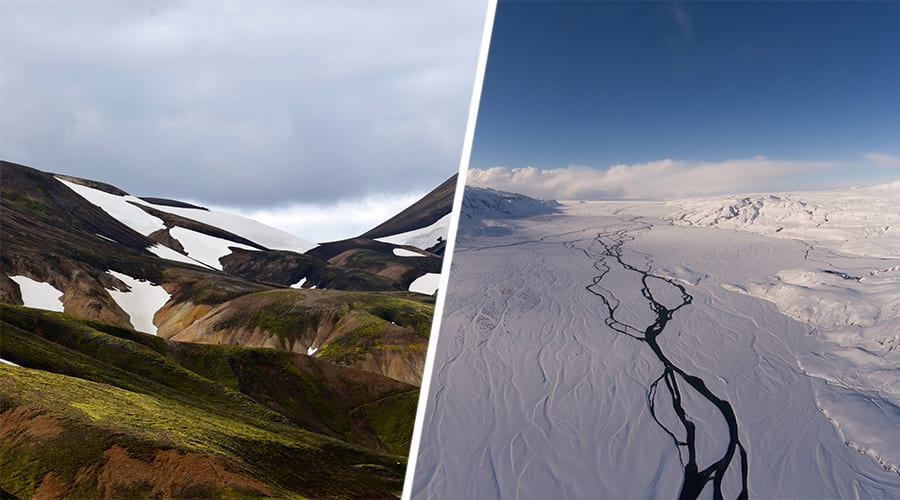 Go Whale and puffin watching: Whether you are a wildlife enthusiast, animal lover or a bird watcher, this is a must-do activity for you. During the summer, whales and puffins especially are more around to enjoy the Summer as much as you do. You will find a variety of whale species along the coast. You can check out the whales at Reykjavik harbour while puffins are more prominent along the South Coast.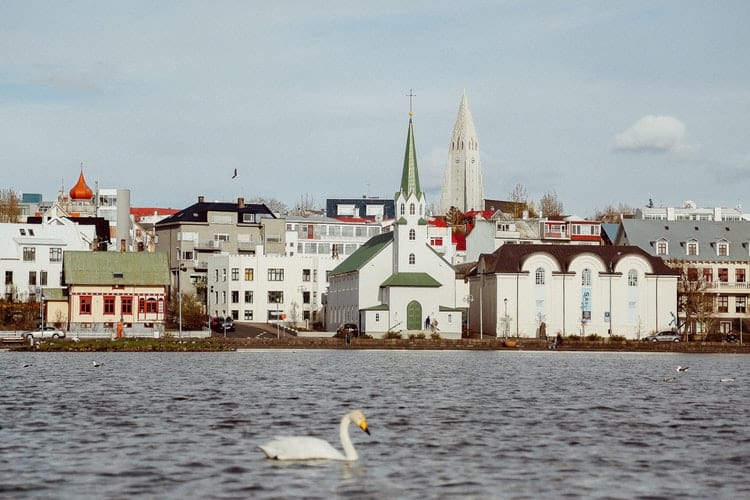 Party under the midnight sun: During the Summer months, the days prolong for about 21 hours. Hence, when it is midnight, you can still see the sunshine bright. It is a truly fascinating experience. However, be sure to catch some sleep even if it is not dark.
Celebrate with the locals: Icelanders welcome the Summer with song and dance as well as good food. Get to the little towns and villages and join them in the festivities. Some of the festivals include the National Day on 17 June, Secret Solstice (June) and Culture Night in Reykjavík (August), to name a few.
Soak in natural hot springs: You will find spectacular natural hot springs hidden in nooks and crannies all over Iceland. You can of course pop into the Secret Lagoon for a dip in a geothermal pool or you can always head to the swimming pools in Iceland but the charm and relaxation you get in these hot springs are really something else! They're also super easy to find and there are so many spreads across the country.
Taking a tour of the South Coast: For a good part of the year, roads in Iceland are broken, frozen or filled with snow. Therefore, it is during summer that the conditions of roads improve. And, the South Coast has to invariably be a part of your journey to witness the must-see natural wonders of Iceland.
Enjoy the local food: You'll love the food at Iceland if you are a fan of seafood. With a huge population depending on the trade of fishing to make a living, you get a tremendous variety of fish and seafood options. You can also taste the fresh Summery dishes as well.
Go on adventurous activities and sports: Go on glacier hiking and climbing, skiing and of course snowmobiling, For those who like a little bit or lots of adrenaline rush, head to these places with a guide and try out all these activities.
Camp outside: Oh how much do Icelanders love to camp in the summer! Not only can you admire the beauty of this country but also set up camp and spend the night in the lap of natural beauty. You will find camping areas across the country which are not very expensive as well.
Visit the glaciers: Go and check out the glaciers. Iceland is known for its glaciers and the ice formations. You might find it bizarre that we're asking you to check out glaciers in summer but the glaciers remain pretty much the same as during winter but the weather is a lot more warm and clear!
There you have it, the top 10 things that should be on your list of things to do in Iceland during the summer. It is undoubtedly a country that can be visited in all seasons to experience different activities and feel but Summers still seem to be the most popular season of them all, and within good reason, don't you think? Summer months are just a few months away and maybe you should get on with your bookings and start preparing for your Summer trip to Iceland. Iceland by Bus will help you navigate from one place to another with our flexible bus passports. You can hop on and hop off at any stop of your choice and start your epic journey in the summery Icelandic locations. Stop thinking, start packing and get yourself to Iceland this Summer!